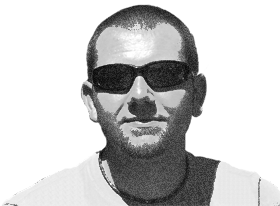 Hello. I'm Maciej, I'm a web developer & project manager.
I work at byss.pl as IT department supervisor.
I do front & server side programming, architecture and database designs, project management.

About
me
Web application Developer, Architect and Project Manager with strong technical and security background. Always looking forward to participate in interesting projects. Particularly interested in client-server RIA applications.
Married, 2 kids, currently live in Szczecin, Poland
What
I do
Web development
XHTML & CSS Coding
All sort of PHP development / PEAR / Zend Framework / AMF PHP / Drupal
Javascript & jQuery / Plugins / UI / Tools
SQL Coding / MySQL / PostgreSQL / MS SQL Server
Project management
Traditional SDLC
Agile / Certified Scrum Master
Security
Sys admin / Debian / Ubuntu / SSH / Apache / Postfix / Qmail
ISACA Certified Information System Auditor / License #0863620
Like to get
in touch?

+48 661 221 341
maciej@gasiorowski.org